Letterkenny Town Council sought through this commission to commemorate a generation of men who had worked on building the original bridge and train track at the Dry Arch, Letterkenny. In the piece, the figures are lifting a piece of stone, which is a piece saved from the original bridge.
The Workers, 2001
Per Cent for Art commission by direct invitation. The two figures are 8ft tall on 16ft stone arch. The sculpture is made from stainless steel & Donegal stone quarried in Fanad, Co. Donegal and is located center of the Dry Arch Roundabout, Letterkenny, Co. Donegal, Ireland.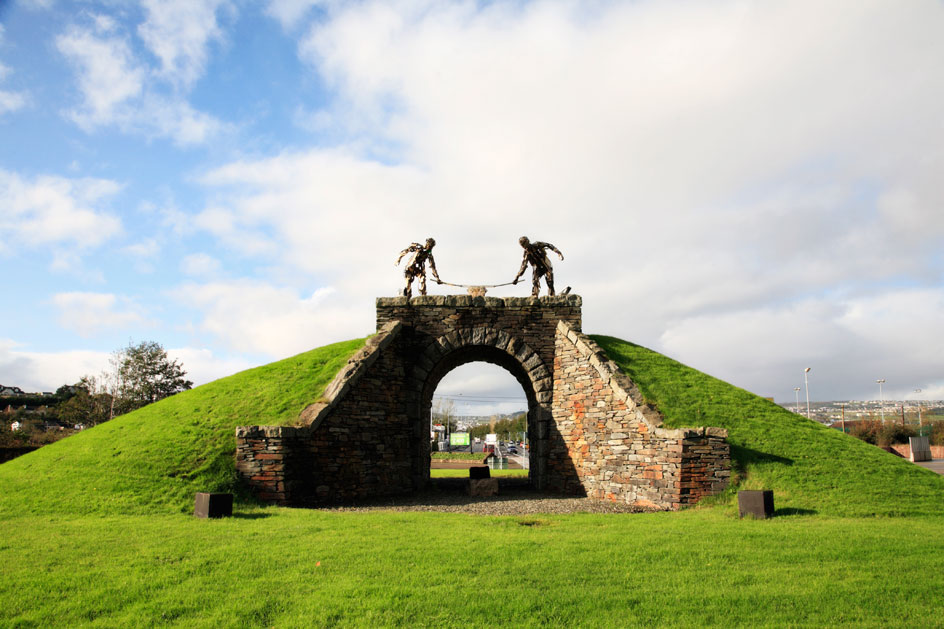 Biography of artist
Maurice Harron

Born in Derry in 1946, Maurice Harron has produced major public artworks in Cities and towns throughout Ireland, UK and America. The works are all site-specific, inspired by the cultural, environmental or heritage of the locations.