Officially Launched at Midnight Millennium Night 2000. Commissioned jointly by Donegal County Council and Stranorlar Town Action Group (STAG). Funded mainly through the Per Cent for Art Scheme Ballybofey/Stranorlar Sewerage Treatment Scheme, Donegal Local Development Company Ltd (LEADER 1 Funding), local fundraising by Stranorlar Town Action Group (STAG) and partly National Millennium Funds. The project involved the design and construction of a tower to house the restored Stranorlar Railway Station Clock and the internal workings of the clock can been seen through the skin of stainless steel woven wire mesh which covers the top of the tower. The restoration of the Stranorlar Clock was carried out by John Smith and Sons, Cork, Ireland
The Stranolar Clock Tower, 2000
Commissioned jointly by Donegal County Council and Stranorlar Town Action Group (STAG) The Stranolar Clock Tower is 16 metres in heught, is made from Structural steel, concrete, cut stone granite cladding and steel meshand and is located in Stranorlar, Co. Donega, Ireland.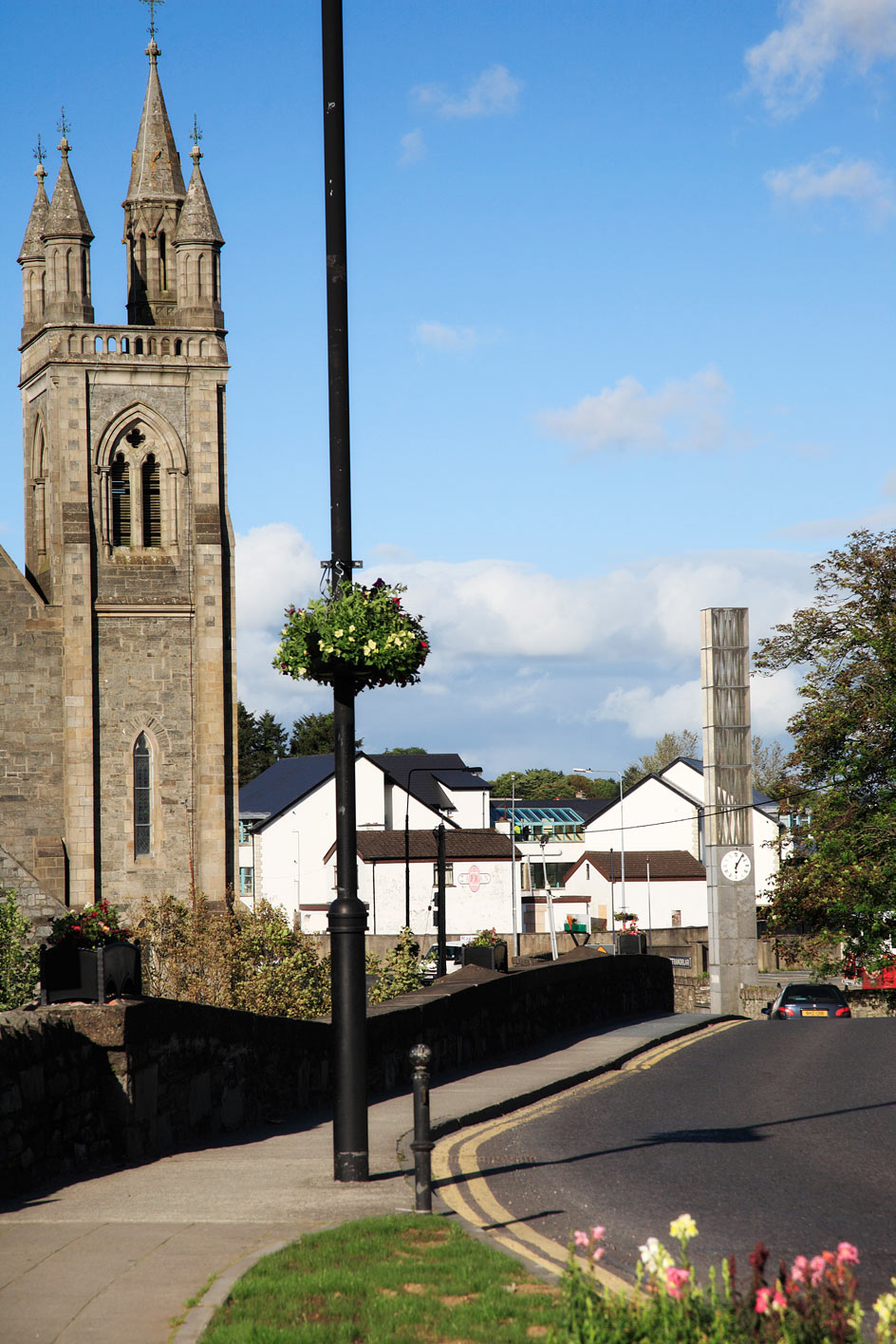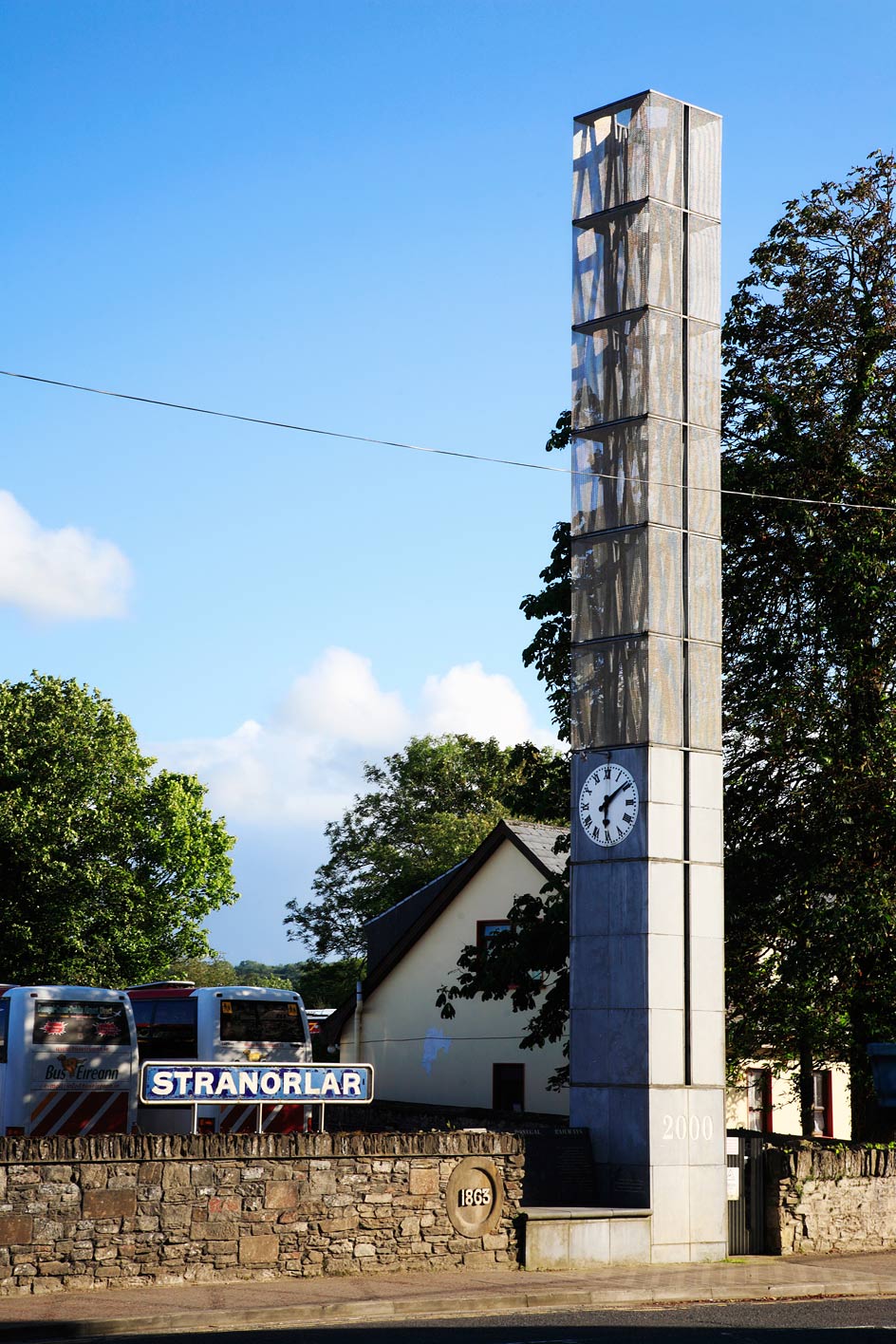 Biography of artist
Martin Henchion


Henchion-Reuter Architects is a collaboration of practices in Dublin and Berlin with a growing reputation for inventive design and careful attention to construction detail. The practice has accumulated substantial expertise in environmentally responsible design. Recent completed projects include the Youth and Community Centre at Donore Avenue, Dublin 8, the Community and Sports Centre, Cabra, Dublin 17 and Creche and Sheltered Housing at Jobstown, Dublin 24.
Recent competition successes include a footbridge linking Germany and Austria at Salsach, currently under construction as well as a zero-energy housing complex at Plochingen, Germany. A 78-unit aparthotel complex at Kilternan will be completed by the end of 2006. Projects in development include a 140 unit housing scheme at Cherry Orchard, Dublin as well as a Community Centre and Boxing Club at Dublin 24. The practice has won three AAI awards and four RIAI Regional Awards in recent years.
Contact; Henchion-Reuter Architects, 8 Park View place, Ringsend, Dublin 4.
Tel: (01) 6674740 Fax: (01) 6674741
Email: Info@henchion-reuter.com Website: www.henchion-reuter.com