Carraige na Nean, (Rock of the birds)
by Brendan McGloin
Bundoran Town Council commissioned four artists, Locky Morris, Grace Weir, Brendan Mc Gloin and Walker & Walker to develop sculptural pieces in response to the local coastal shorefront and sea cliff. The project was funded through the Bord Fáilte Tourism and Environment Initiative and Bundoran Town Council £IR80,000. The Town Council were assisted by the Artworking public art consultancy who recommended an artists panel. From here the selected artists were invited to submit proposals. Artists were asked to respond to the traditional nature of Bundoran as a playful, family orientated seaside resort.
Carraige na Nean, (Rock of the birds) 2000
The monolithe sculpture is two meters tall with a three meter arch, made from limestone, Sandstone, Lead, Granite and in located at Promenade in Bundoran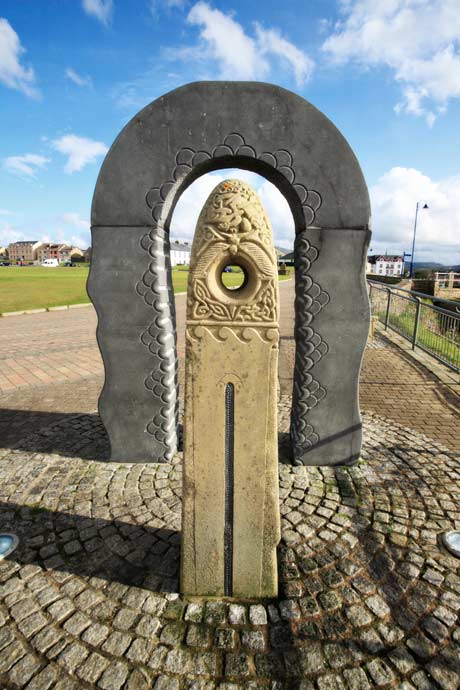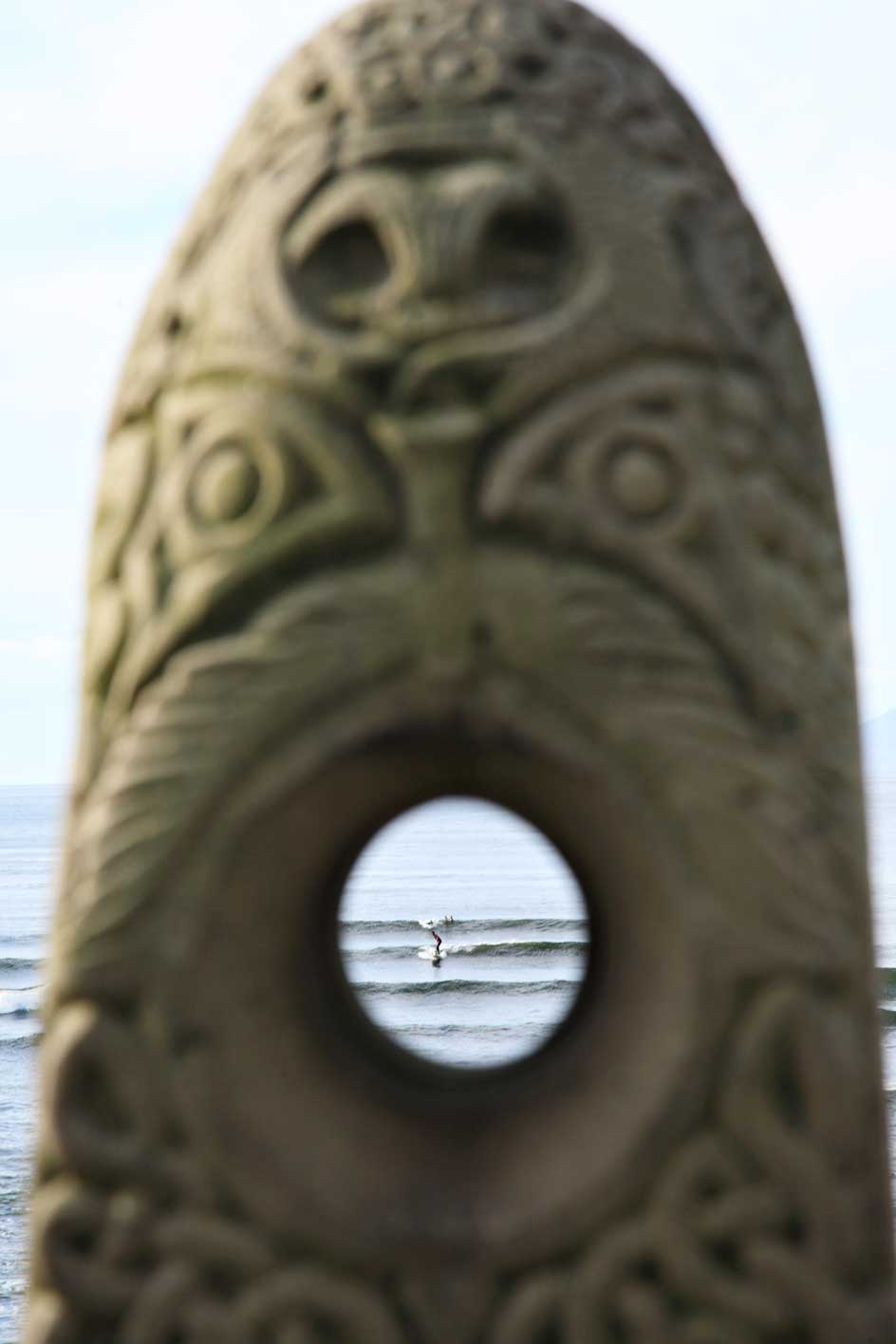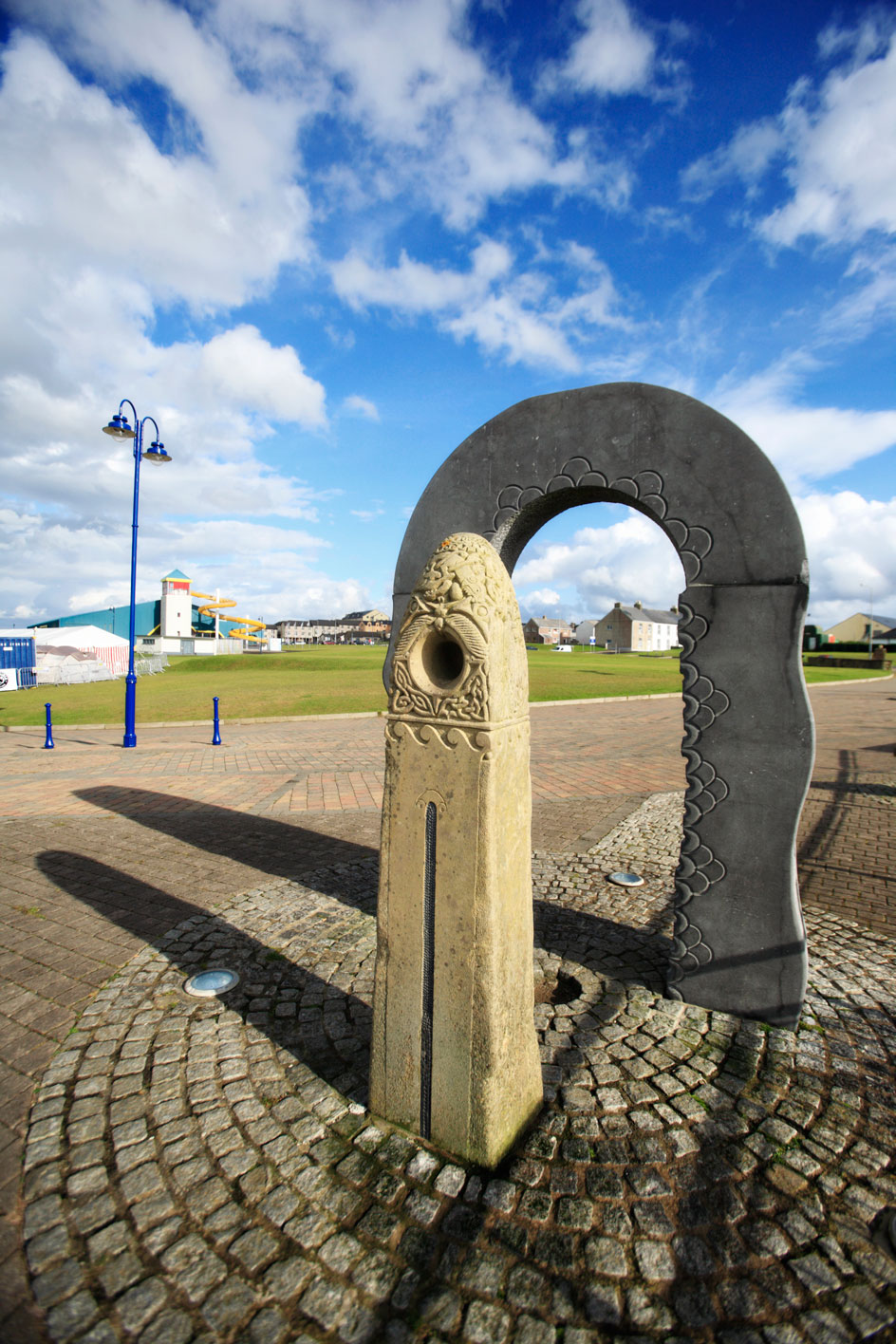 Brendan McGloin

Brendan McGloin began to form his career with stone shortly after finishing a four-year diploma in Graphic Design at Letterkenny Institute of Technology in 1992. My first appreciation of architectural masonry was seen while working on the Bristol Swallow Hotel (Neo-Classic Style building using Bath Sandstone). Returning to Ireland in 1993 I stumbled upon a local Mason and began an apprenticeship in the art of drywall building and Stone building.
1996 saw my departure to Australia via Asia on a two-year working visa. Much of my time was spent working with the Temperi family of masons based in Sydney. Much of the work entailed restoration on Public and private buildings within the Sydney basin (Sydney Museum, Lands & Titles Building, St Mary's Cathedral). A six-month break to New Zealand saw me build several dry stonewalls in Northern Whangarri region using the local volcanic pumice stone and Carving the fine white limestone of Omaru.
In 1998 I returned to Ireland during The height of the building boom but decided to further my skills and attended the Leitrim Sculpture Centre for 1 year. I attended several courses in the Fire Station Studios Dublin. I set up my sculptural business in March 1999 working and trading from Donegal Craft Village Donegal Town Co Donegal, Ireland.