The Polestar is a monument located on the Port Bridge Roundabout on the Derry Road. Its creator is a Derry man, Locky Morris. The project cost approximately €100,000. The site of the Polestar, on the Port Bridge Roundabout, has had an historic past where trade and goods were landed by boat and transported to the surrounding areas by rail and road. Its shape alludes to the outline of a boat, as well as having a locomotive (train track) theme, to commemorate the fact that both forms of transportation played a major part in the town's development in the past.
Pole Star, 2006
Commissioned through a open competition. The monument is made of 104 timber poles and rises to a height of 12 metres, and is located at the Port Roundabout, Letterkenny, Co. Donegal.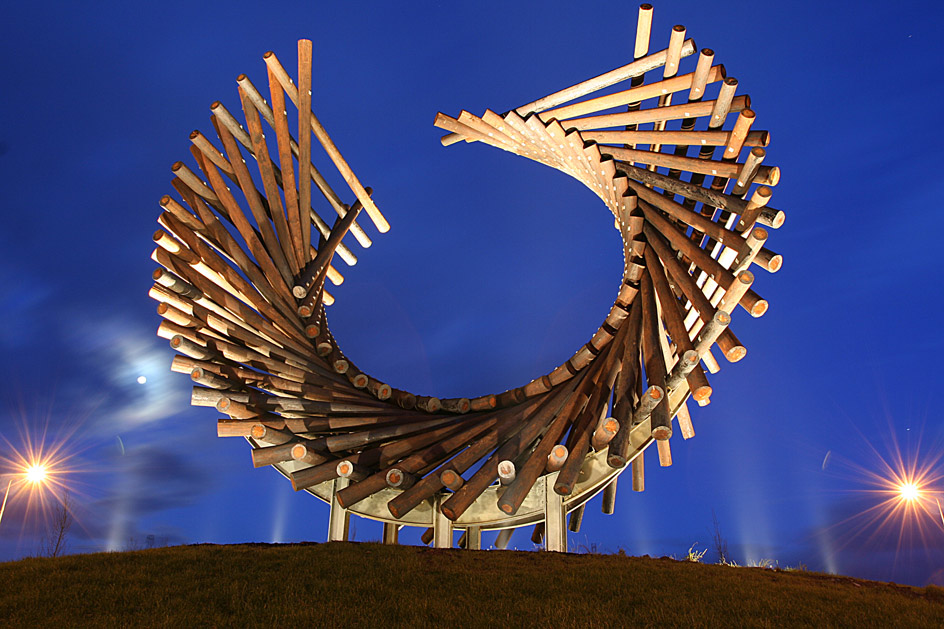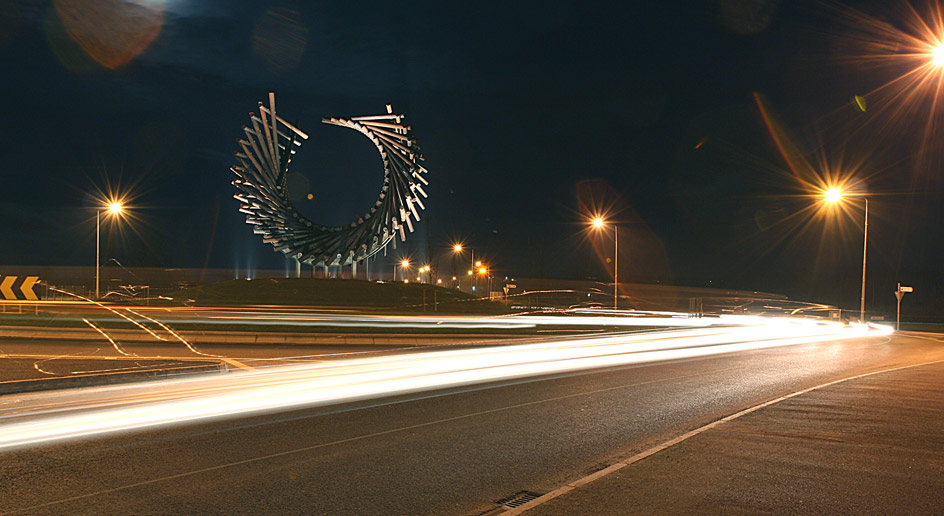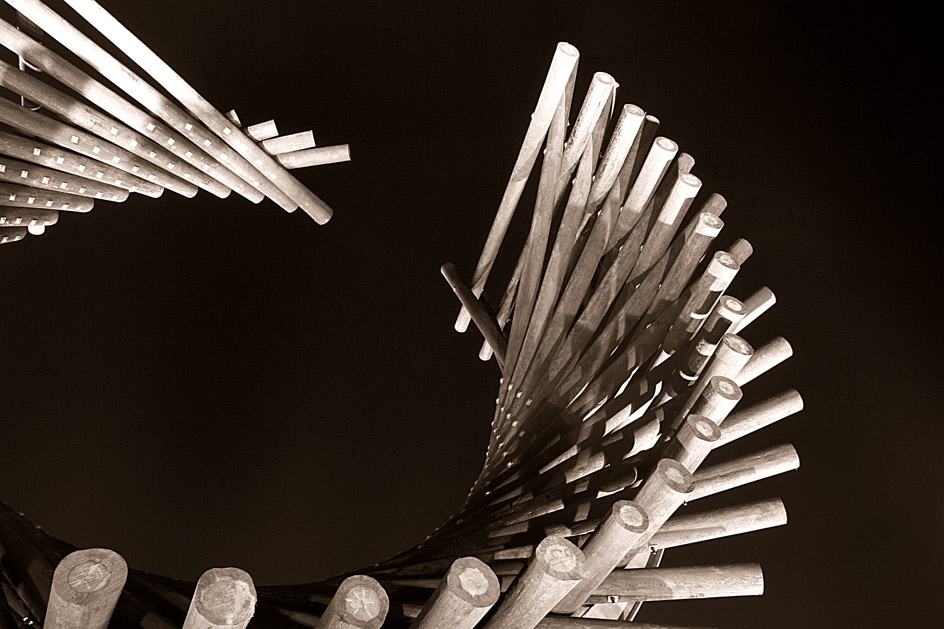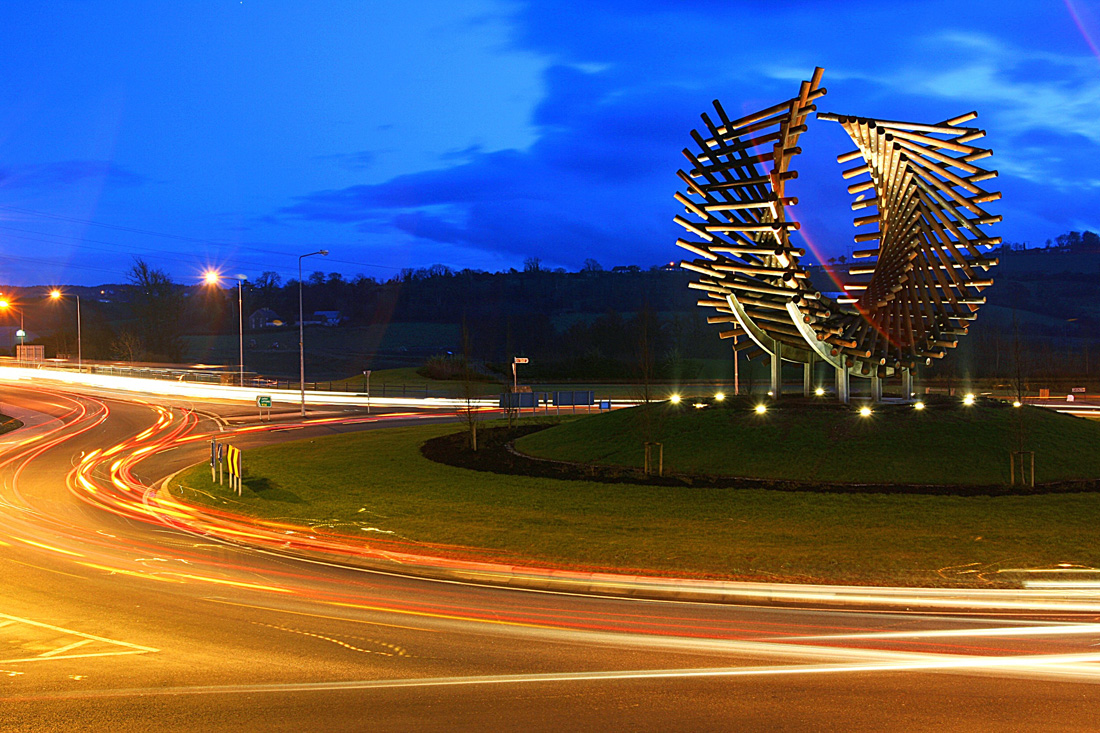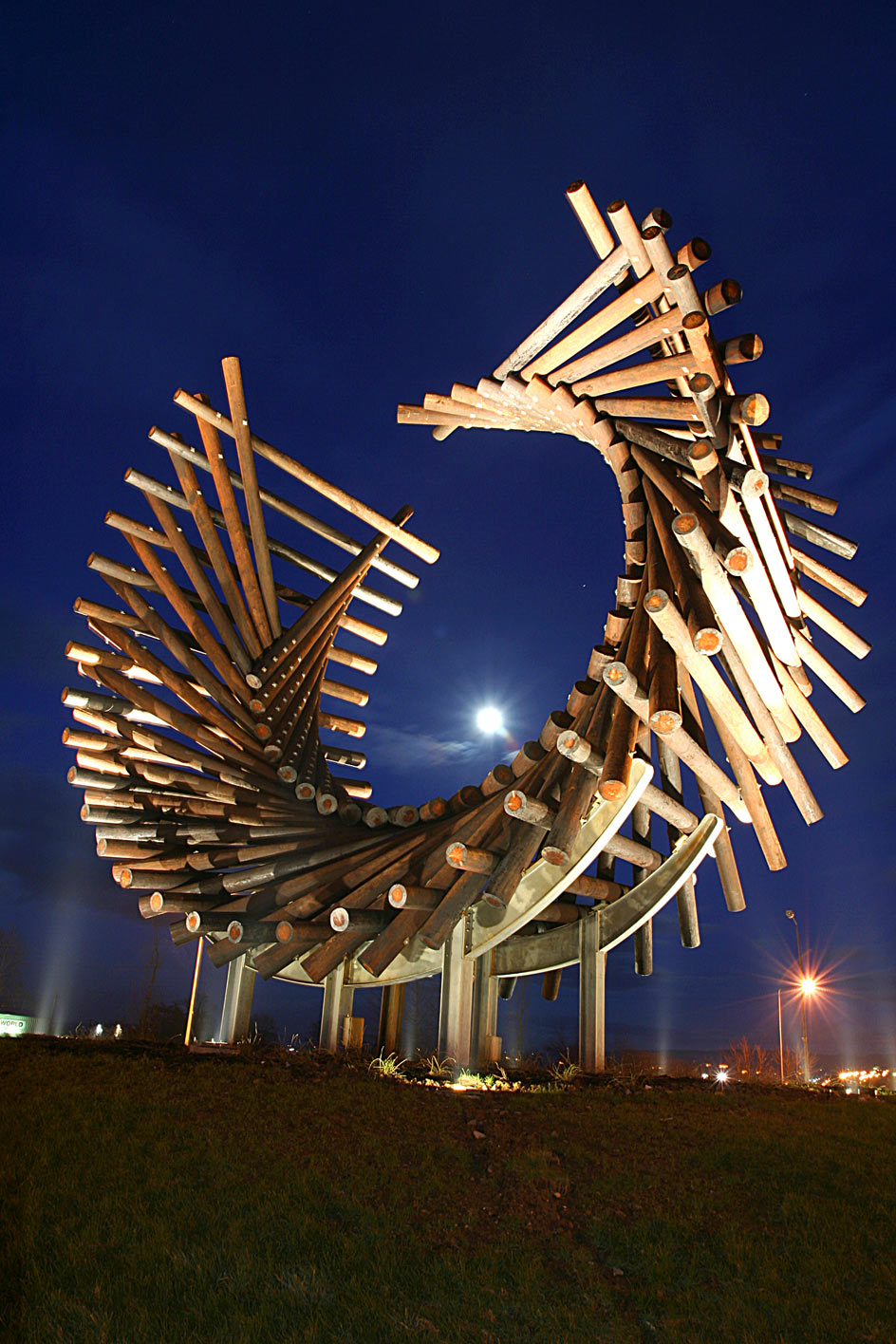 Biography of artist
Locky Morris

Locky Morris was born in Derry in 1960, where he continues to live and work. He studied in Belfast and Manchester. His work has been exhibited widely including Directions Out at the Douglas Hyde Gallery in Dublin 1987, the British Art Show touring Britain in 1990, New North 1990 and Strongholds 1991, both at the Tate Gallery in Liverpool, Kunst Europa in Germany in 1991, the XLV Biennale Venezia1992, L'Imaginaire Irelandais in Paris 1996, The Puffin Room in New York in 1998, the Ellipse Arts Centre in Washington in 2000. Throughout his career, his engagement with Derry City and its changing character has shaped his work, often showing in community centres and the street. For a number of years in the late nineties he concentrated solely on making music with his band Rare.The recipient of numerous awards he has just recently completed major public artwork for Derry City Council and held a solo show Home Entertainment at the Orchard Gallery.