HEART Project, Lifford Pennies
by CODSTEAKS
The artwork is a celebration of Lifford's past, but has captured something fresh, proclaiming hope for the future. It is intended that the three coins will become synonymous with the area. The three Coins are a good humoured, bold and iconic piece of artwork that contain within them many references to Lifford's past, present and future. Each coin looks as though it has literally been pushed into the ground, and each faces one of the three entrance ways to the town. The number of coins is significant for many reasons, including Lifford being the meeting point of 3 major rivers and roads. Their form can be read as gateways – Lifford being the gateway to Donegal. Moreover, the site was historically a place for throwing horseshoes and telling stories – as such the 'hoops' are also a gentle indication to that part of Lifford's history. Around the edges of the coins is a Latin phrase that was commissioned specifically for Lifford: "Praeterita Fecunda, Futura Praeclara". This literally translates to "rich and fertile past, bright, clear future" – as with all Latin, there are deeper messages carried in the sub-text, and it speaks of Lifford's significant history being the foundations on which
a bright and hopeful future is built! Also written on the Coins is the Irish translation of Lifford, which is 'Leifear'. The detailed cut work around the Coins is pictorial references to Lifford's past and present, and the finish has been art-worked to replicate bronze.
HEART Project, Lifford Pennies, 2008
Commissioned under the HEART project and supported by Donegal County Council Public Art Program under the Per Cent for Art Scheme. Constructed entirely from steel, the Coins received final art working to replicate bronze. This was achieved using industrial standard paints, to endure the test of time and all weathers – from blizzards to blazing hot summers! The largest Coin is approximately 4.5m at its widest point, with the middle coin at 3.5m and the smallest at 2.5m. The Lifford Pennies can be found in the centre of main roundabout in the town of Lifford, Co. Donegal, Ireland. Their raised position on the roundabout ensures that they receive the maximum impact from all viewpoints.
Click to download the HEART PROJECT brochure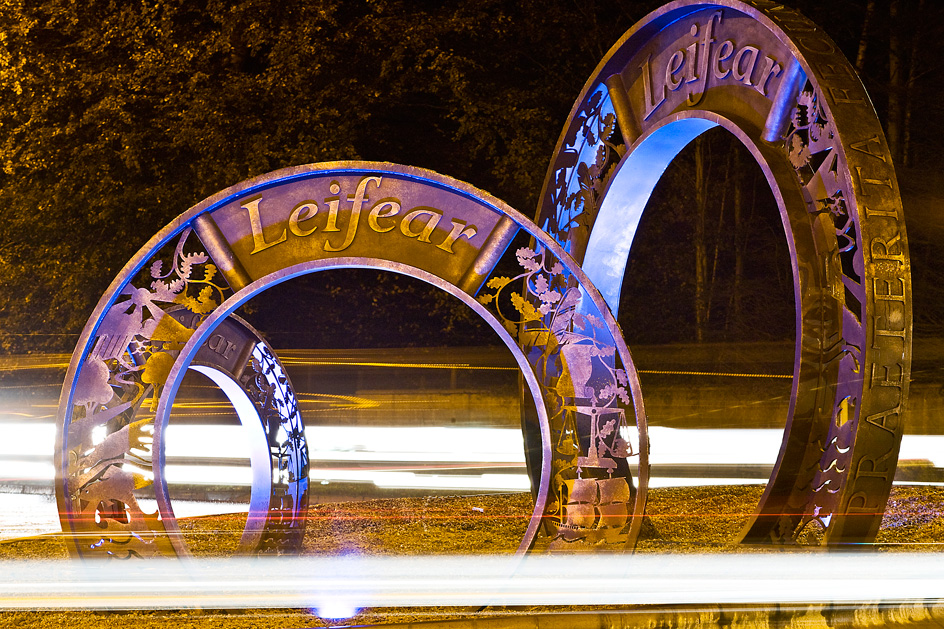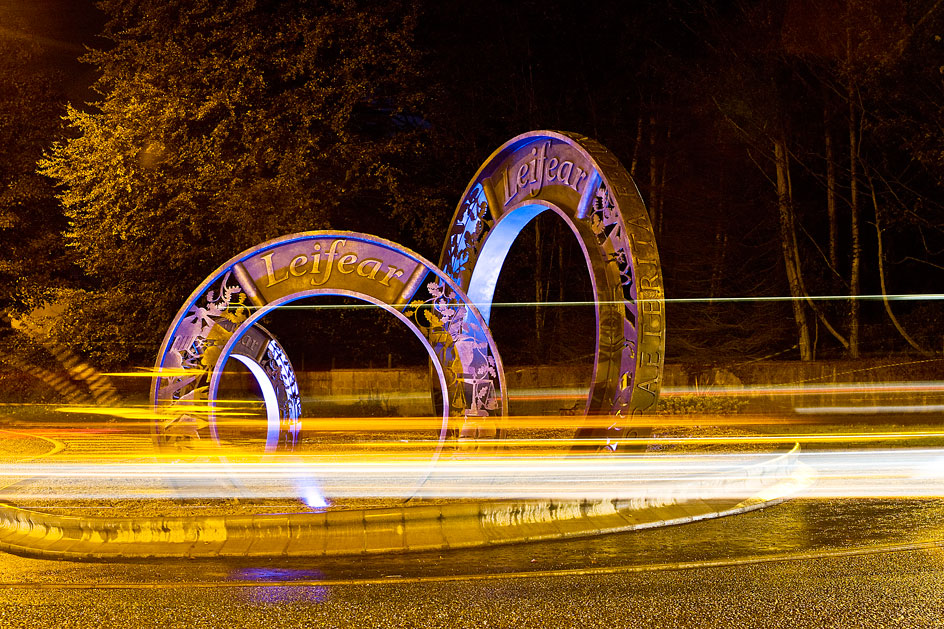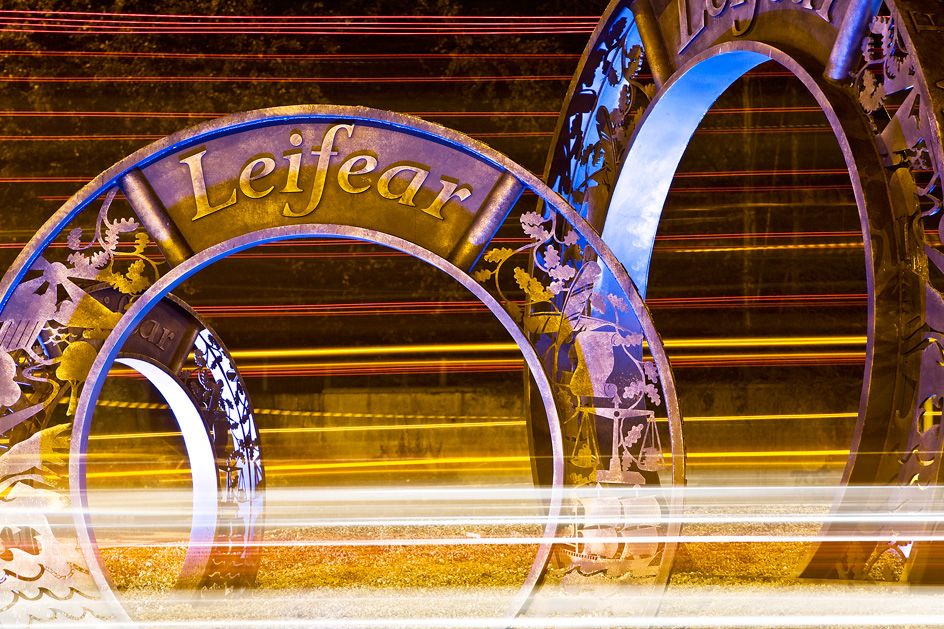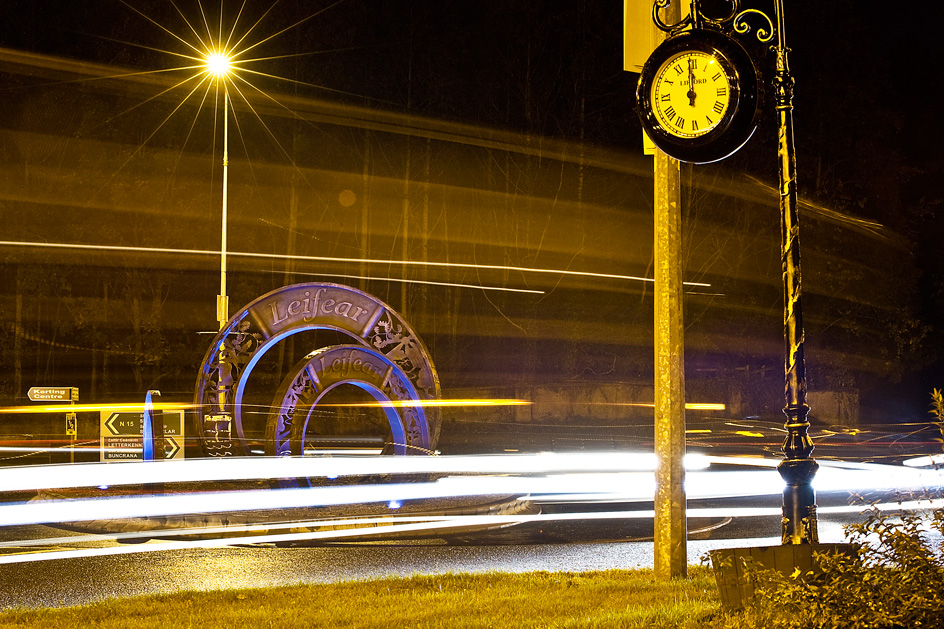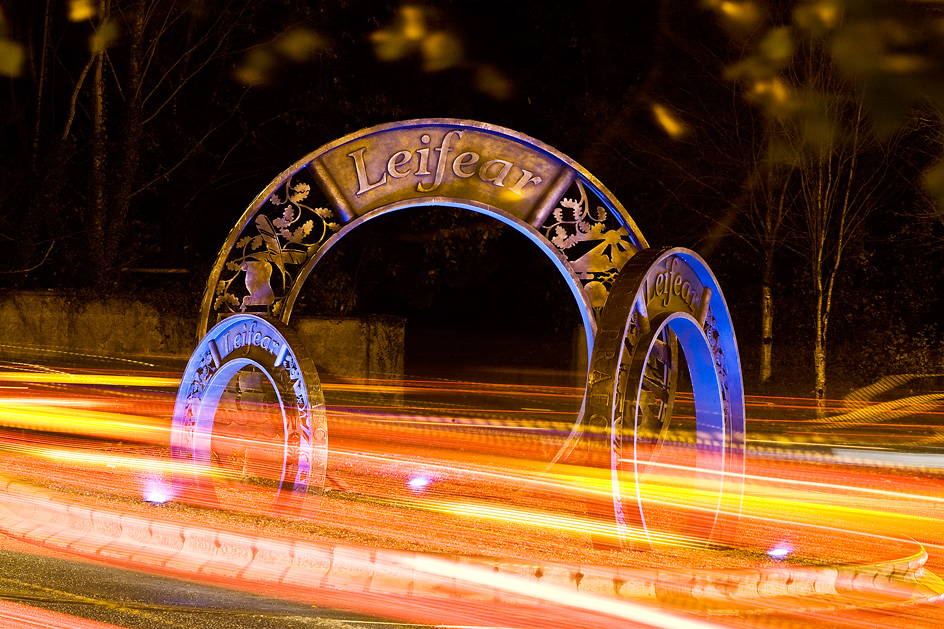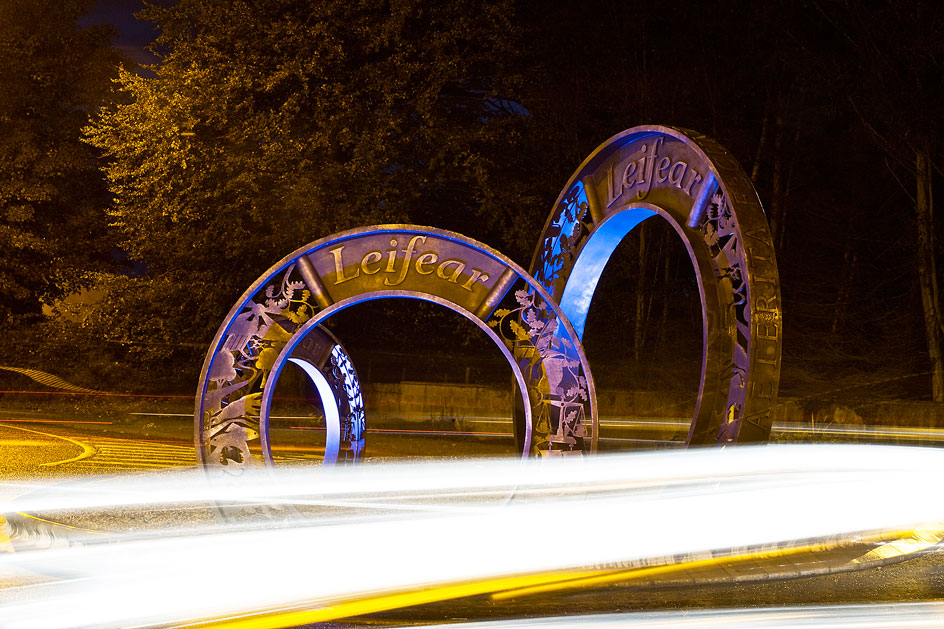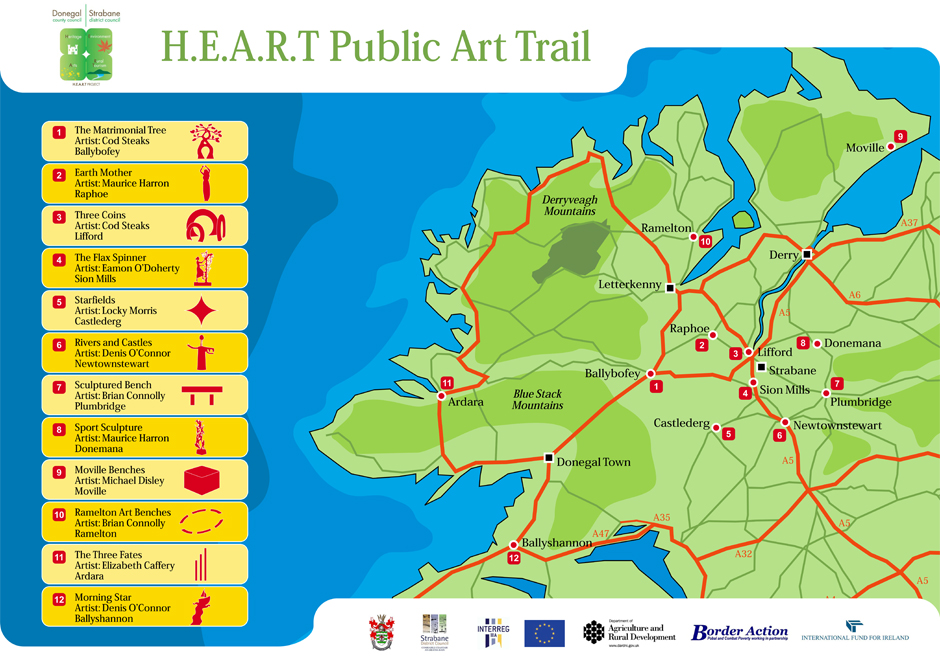 Biography of artist
Cod Steaks


Cod Steaks ltd was founded in 1980 by Susannah Lipscombe and started out as a small model making company in the centre of the city of Bristol, UK. Over the following decades it evolved, moving further into the film industry, building full sets, props, costumes and miniatures for feature films, commercials and music videos.
The company moved to a larger location in 2004 allowing it to take on larger projects. Cod Steaks incorporated new technology to help produce sets and exhibitions very efficiently making its work output faster.
On October the 10th 2005, A fire raged through one of the Aardman Animations storage warehouses, destroying many of the sets and props built for Aardman by Cod Steaks.
Cod Steaks expanded into the toy design industry in 2010, with the development of Armouron, roleplay toy with interchangeable armour elements. The concept won an award at the 2010 Toy Fair and is being marketed by Bandai.
Cod Steaks gets involved with a range of community work alongside with large public art projects, intent on improving the local surroundings and bringing communities together.