Students from LYIT in Donegal, Ireland and Expression College for Digital Arts in San Francisco, USA co-produced this animated take on greed. The Irish students created the first half and then passed on the final frame of the film to the US team and only told them it was about greed. The students from Expression College then created their interpretation.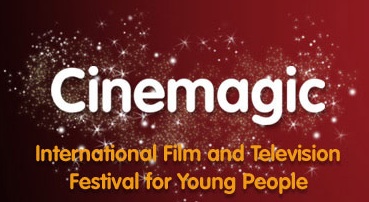 Internet Whispers 1,Olympic Whispers, 2012
The project was produced by Cinemagic with support from Donegal County Council and the Donegal Film Office and ultiised funding from The Per Cent Art scheme. This film will now be screened at the various Cinemagic festivals in Ireland and the USA, Read More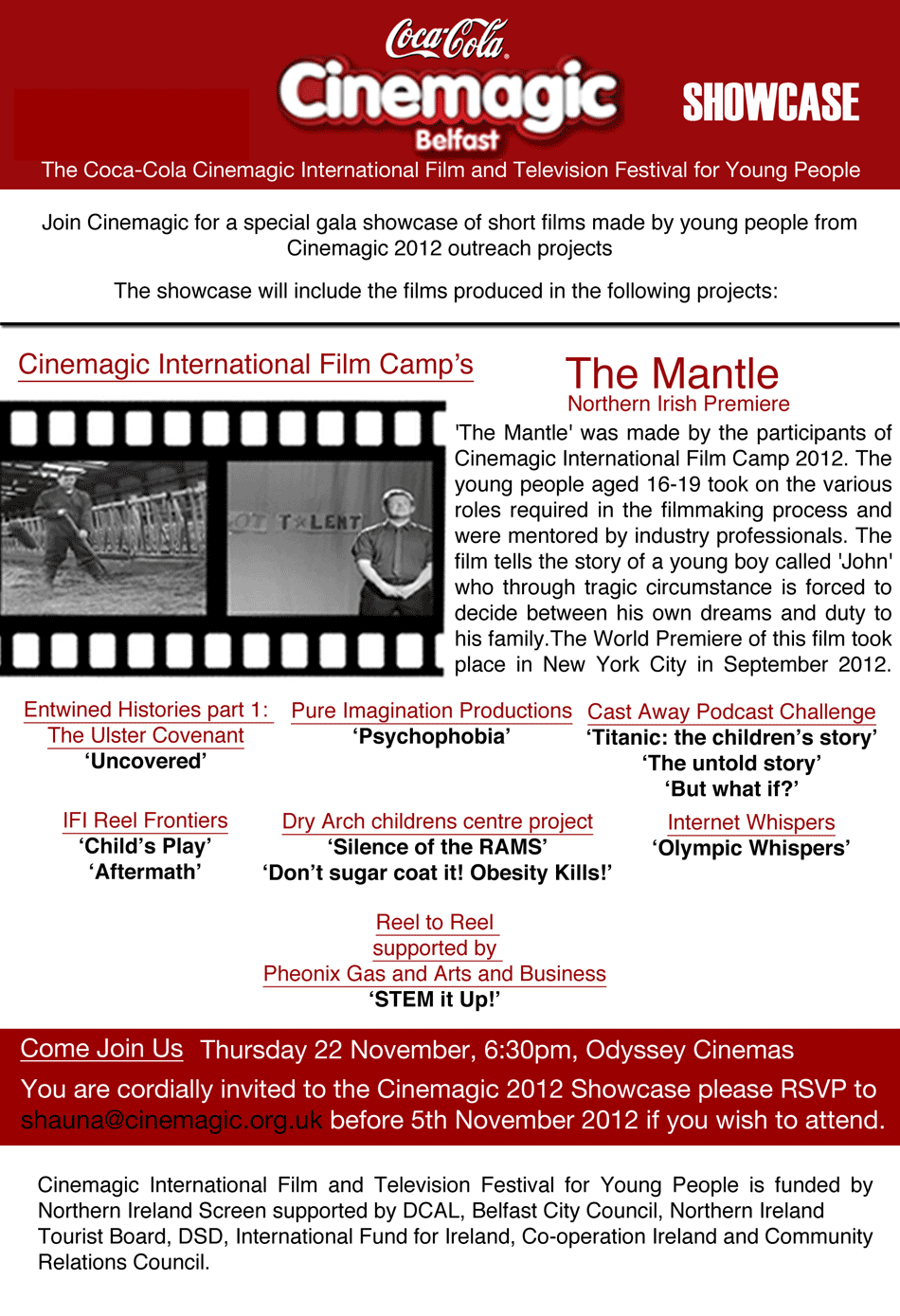 Biography of artist
Internet Whispers 2, Olympic Whispers


Following the success of the innovative animation project 'Internet Whispers', facilitated by Cinemagic and supported by Donegal County Council, excitement is stirring once again as the second phase of the initiative begins later this month and continues to March 2012.
Young animation students of the University of Ulster, York Street, which is a new partner and Letterkenny Institute of Technology are signed up to participate in this unique opportunity in co-producing an international short film alongside like minded students of Ex'Pression College for Digital Arts in Emeryville, California who also took part in the first phase of the project earlier this year.
Facilitated by Cinemagic, workshop teams from the University of Ulster, Letterkenny Institute of Technology and Ex'Pression College, San Francisco will be linked interactively through a high speed internet connection to create their moving image over the course of six months. The first part of the project will be undertaken by the Letterkenny students between October and December with a live video link hand-over taking place so the Belfast students can continue with their part of the production before handing it across the water to the Ex'Pression College students in February. The completed film will be delivered back to Ireland in March for a special premiere screening.
Joan Burney Keatings, Cinemagic Chief Executive said, "We are absolutely thrilled that 'Internet Whispers' is returning for a second time and once again delighted to be working in partnership with Donegal County Council and along side young animation talent from both sides of the Atlantic. It is an honour that the University of Ulster in Belfast have agreed to come on board for the first time and we look forward to enabling the young people to integrate and communicate through the means of digital technology. Through continued and valued support of the Public Arts Office at Donegal County Council the young people will have the opportunity to create their very own short animation as well as developing skills in team work, delegation, problem solving and communication.
Terre Duffy, Public Arts Manager, Donegal County Council said, "this is a wonderful opportunity to create new work funded under the Public Art Program and to make opportunities for students in Donegal, our cross border neighbours in Belfast and transnational the opportunity to work creatively on an innovative project at the cutting edge of technology. 'Internet Whispers provides a unique chance for our students to link with industry professionals and see how the real world of animation operates"