Students from LYIT in Donegal, Ireland and Expression College for Digital Arts in San Francisco, USA co-produced this animated take on greed. The Irish students created the first half and then passed on the final frame of the film to the US team and only told them it was about greed. The students from Expression College then created their interpretation.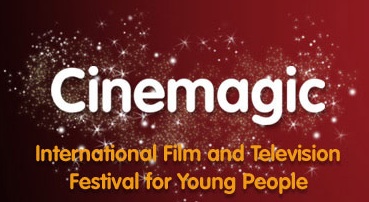 Internet Whispers 1,Working for Peanuts, 2011
The project was produced by Cinemagic with support from Donegal County Council and the Donegal Film Office and ultiised funding from The Per Cent Art scheme. This film will now be screened at the various Cinemagic festivals in Ireland and the USA, Read More

Biography of artist
Internet Whispers 1, Working for Peanuts


Young animation students of Letterkenny Institute of Technology screened the premiere of their international short animation film entitled 'Working for Peanuts' at the college on Tuesday, March 29 with Ex'Pression College for Digital Arts, San Francisco in attendance through digital link up. This marked the culmination of the Cinemagic International Film and Television Festival's innovative project 'Internet Whispers', which was launched at the end of January with the support of Donegal County Council.
The project, which has been taking place at LYIT and Ex'Pression College for Digital Arts, San Francisco has been running for the last three months.
Facilitated by Cinemagic, workshop teams from Letterkenny and San Francisco have been linking interactively through High Speed Internet Connection to create moving image art. The project has been a huge success and new international relationships have been developed.
Speaking at the premiere, Joan Burney Keatings, Cinemagic Chief Executive said "This project came about by sitting down and thinking what we could do that would be different as we wanted something really strong to put Donegal on the map in a very innovative and creative way, showcase the talent that is here and also to develop an international legacy. We are delighted that LYIT came on board and to think that the students once had small ideas scribbled on paper, and these ideas have now developed into this amazing animation film has really impressed everyone. There is no other project like this out there and I feel this could now grow worldwide."
Seamus Neehily , Donegal County Council Manager said "It is great to see different parts of the public sector collaborating to give students the opportunity to bring to the table their skills and talents and offer this to the wider world so that they can earn a living collectively into the future and this kind of activity has substantial economic benefit. This project 'Internet Whispers' is allowing the region to market itself as a film location and helps to foster and develop creative opportunities. I welcome Cinemagic to Donegal and hope this is the beginning of a long project and congratulate LYIT students for their fantastic work on 'Working for Peanuts."
Also in attendance at the premiere of 'Working for Peanuts' was First Person of Donegal County Council, Mayor Cora Harvey, who said the project was incredibly innovative and is amazed how this transatlantic project had evolved, expressing the arts and culture in Donegal.
On being asked what he gained from the project, animation student of LYIT Declan Savage who was involved with the project said "working together as a team with Ex'pression really has helped to increase my skills and my confidence with animation. This is the first time we have ever done something like this so it's valuable experience to have for the future".
This project aimed to showcase Donegal as an accessible centre of excellence via the commission of an international piece of work, highlight local Donegal talent and bring together young people from different countries, communities and cultures.
Cinemagic will also screen the film at festivals in Ireland, the UK, and the USA, over the next year, allowing a showcase of local talent on an international stage.