Images derived from the carving on the guard stones of the Carndonagh Cross and from stone carvings from elsewhere in Ireland, which have been attributed to the monks who travelled through Carndonagh from Iona. The two pieces use the metaphor of light as knowledge and were a site specific response to the building's use as a library.
Illumination , 2000
Commissioned utilising the Per Cent for Art Scheme to mark the opening if the new library in Milford. The Sand Sculpted Glass is 1.5 metres in height and is located in the Carndonagh Library, Carndonagh, Co. Donegal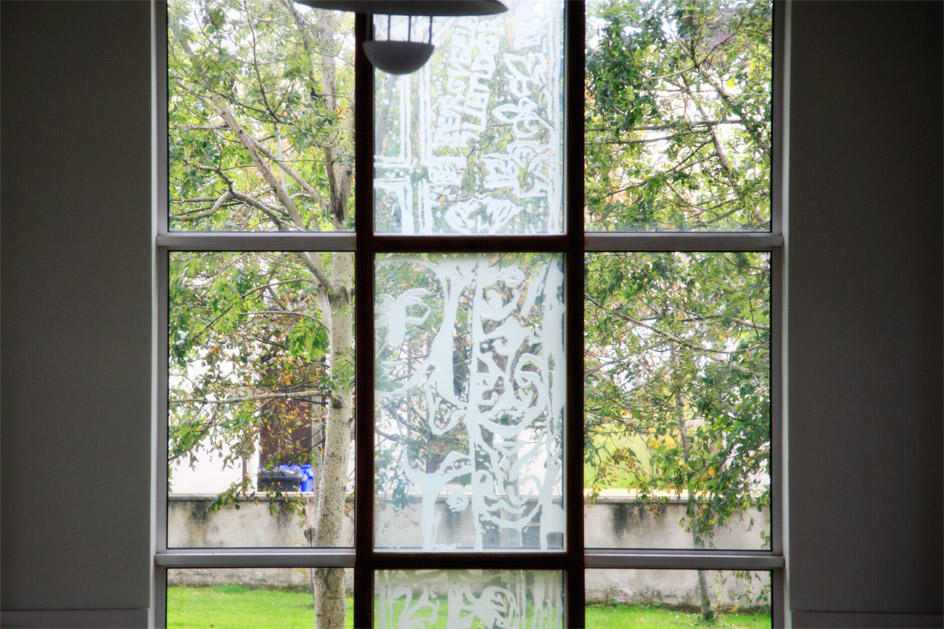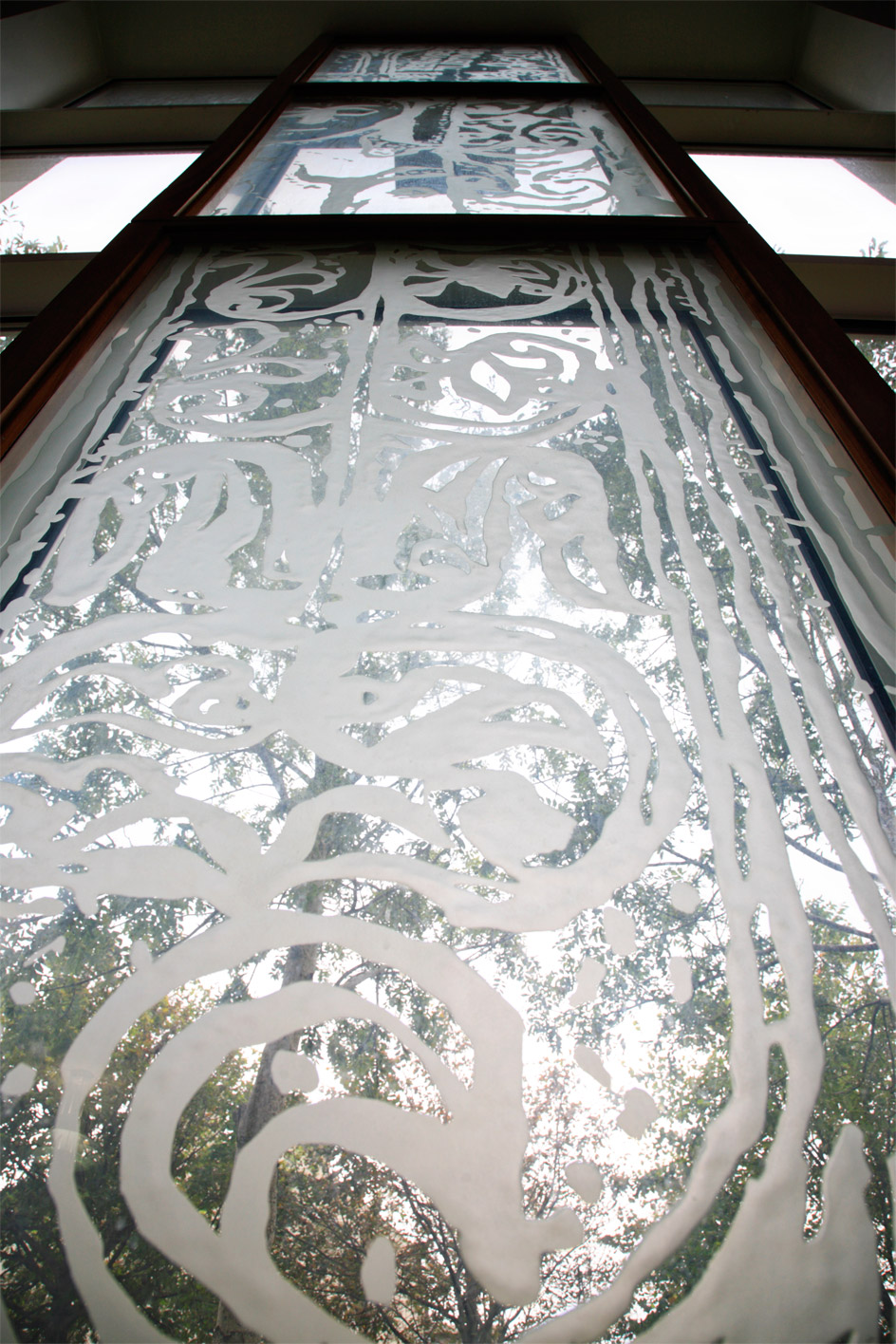 Biography of artist
Claire McLaughlin

Biography of Artist: Claire McLaughlin, originally from Inishowen, Donegal holds a Bachelor of Arts (Humanities), Higher Diploma in Education, Bachelor of Arts, Art and Design with Diploma in Industrial Studies and a Masters of Arts (ceramics & glass). McLaughlain, who works as an artist, also tutors in ceramics in Galway Institute of Technology. Most recent exhibitions
include Element – Solo Show (as part of Form, Earagail Arts Festival) 2004, An Grianan Theatre, Letterkenny, Co. Donegal, Element Solo Show, Dunamaise Arts Centre, Portlaoise, Co. Laois. McLaughlin is currently completing a Per Cent for commission for Davis Mews Housing Development, Dungarvan, Co. Waterford. McLaughlin's work is represented in public and private collections in Ireland, Britian, Europe, USA and Australia.
Other Notes: The two pieces use the metaphor of light as knowledge and were a site specific response to the building's use as a library. For further information contact Claire on mclaughlainclaire@hotmail.com