Four concrete structures ' an enclosed standing stone like installation' The walls facing inwards are comprised of black and white mosaic tiling of photographic images which hold important contemporary cultural, social and personal significance for the townspeople of Donegal, either collectively and/or individually. A Hologram is set in the centre of the enclosure. A hologram is a two dimensional image that appears three dimensional. It is like a photograph taken with laser light. To the naked eye the image projects itself, so as it appears more real. Holography is not a very common art form. As public art it functions well due to its novelty quality. The image recorded is that of a person trying to escape from under the manhole. It refers to the discovery of the archaeological sites while digging for the by-pass. Holograms are usually best viewed in darkness with one light source. This one is only lit by the sun naturally. The effect is ghostly, transparent and ethereal – a modern day version of New Grange – although it can be seen with a flash lamp on a dark evening!
The artist buried a time capsule underneath the Hologram and the contents were collected from local school children - the present day settlers of 2000AD with the intention of evoking echoes of the earliest Neolithic inhabitants of the area - much evidence of their existence and vibrant lifestyles were recovered in the original excavation of the By-Pass.
Hologram, 2000
Open Two stage competition commissioned by Donegal County Council in conjunction with The National Roads Authority. The Hologram is 3 metres Wide, has a 2 metres tapering to 1.5 metres and is located at the Donegal Town By-Pass. Coming from the South, this piece is located on the right hand side of the road, at the top of the amenity area, just before the Donegal Town By-Pass at the Public Service Building Roundabout.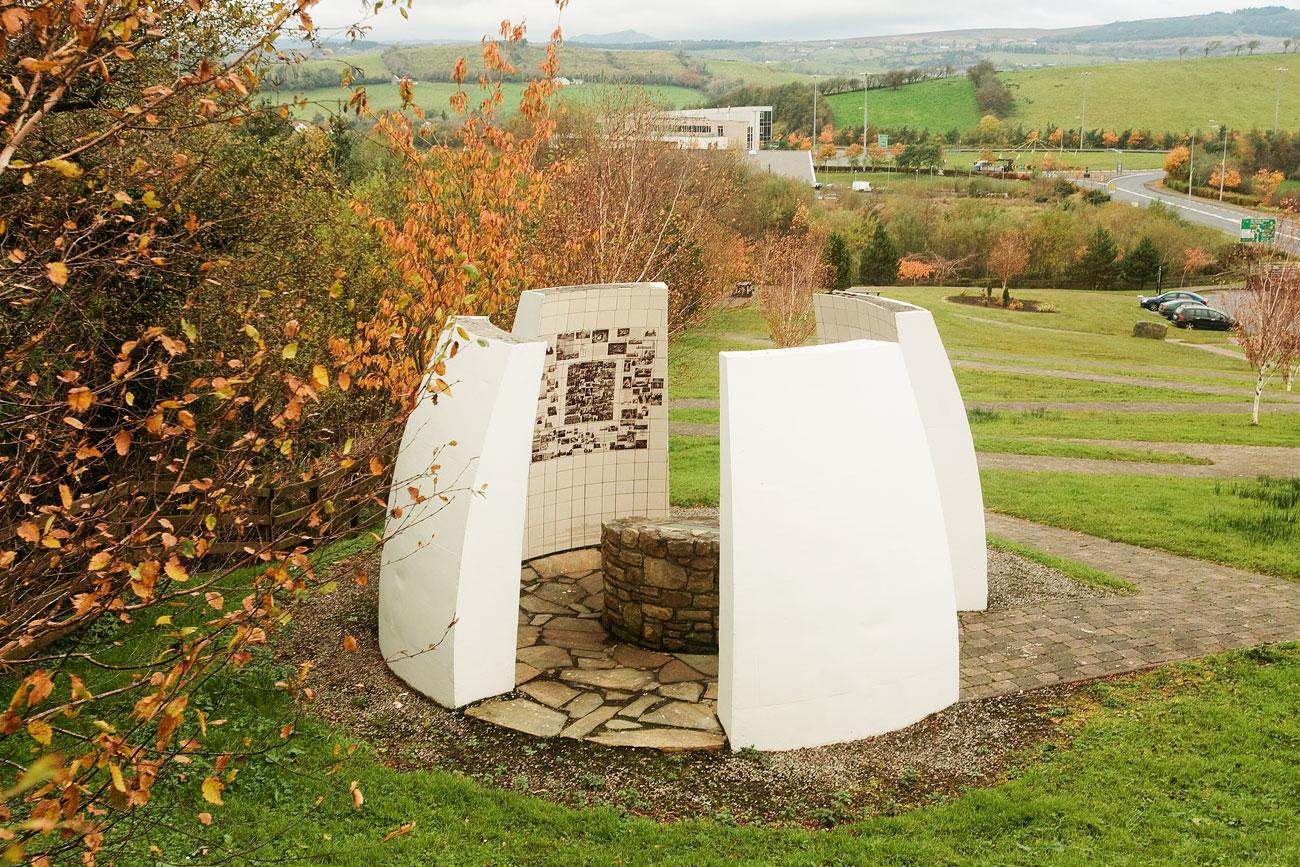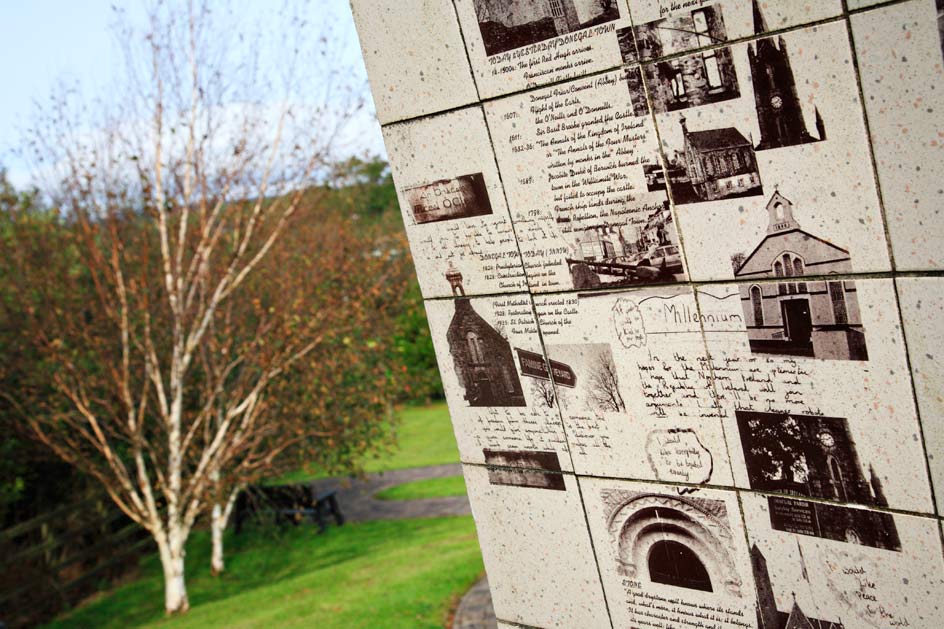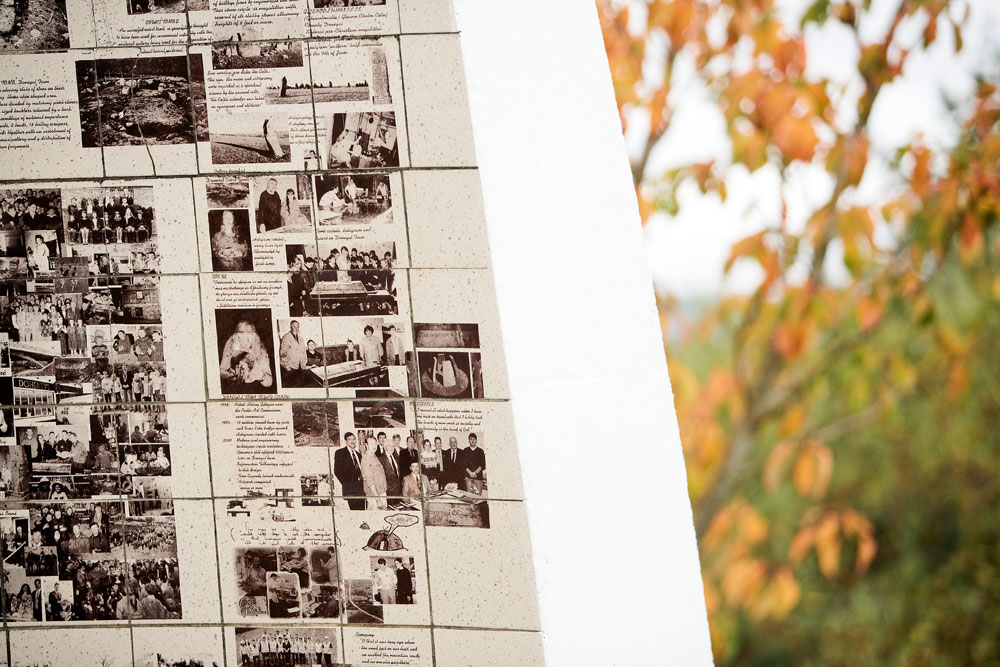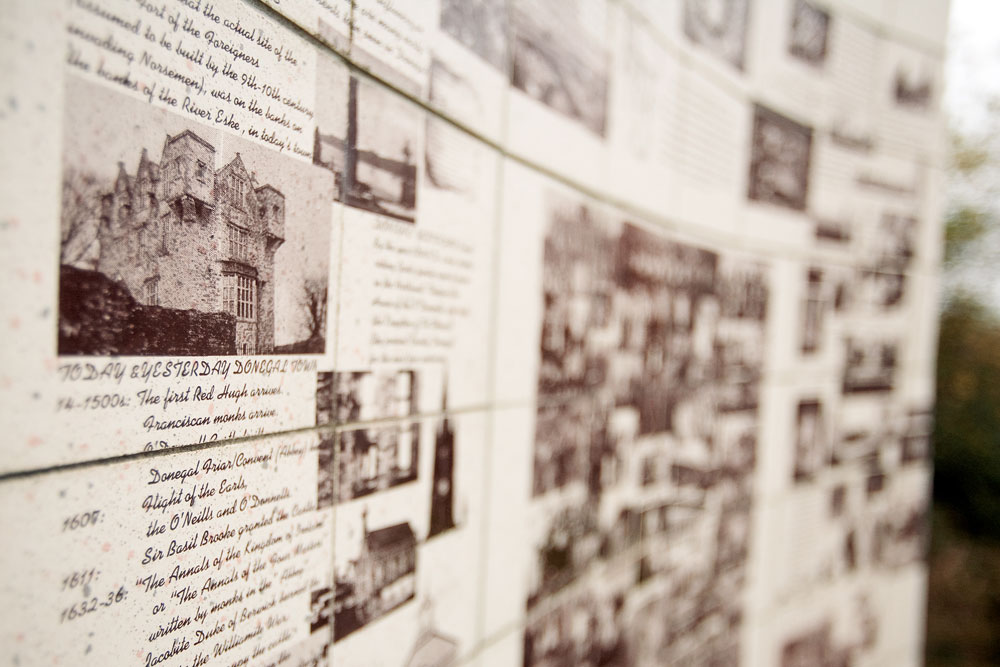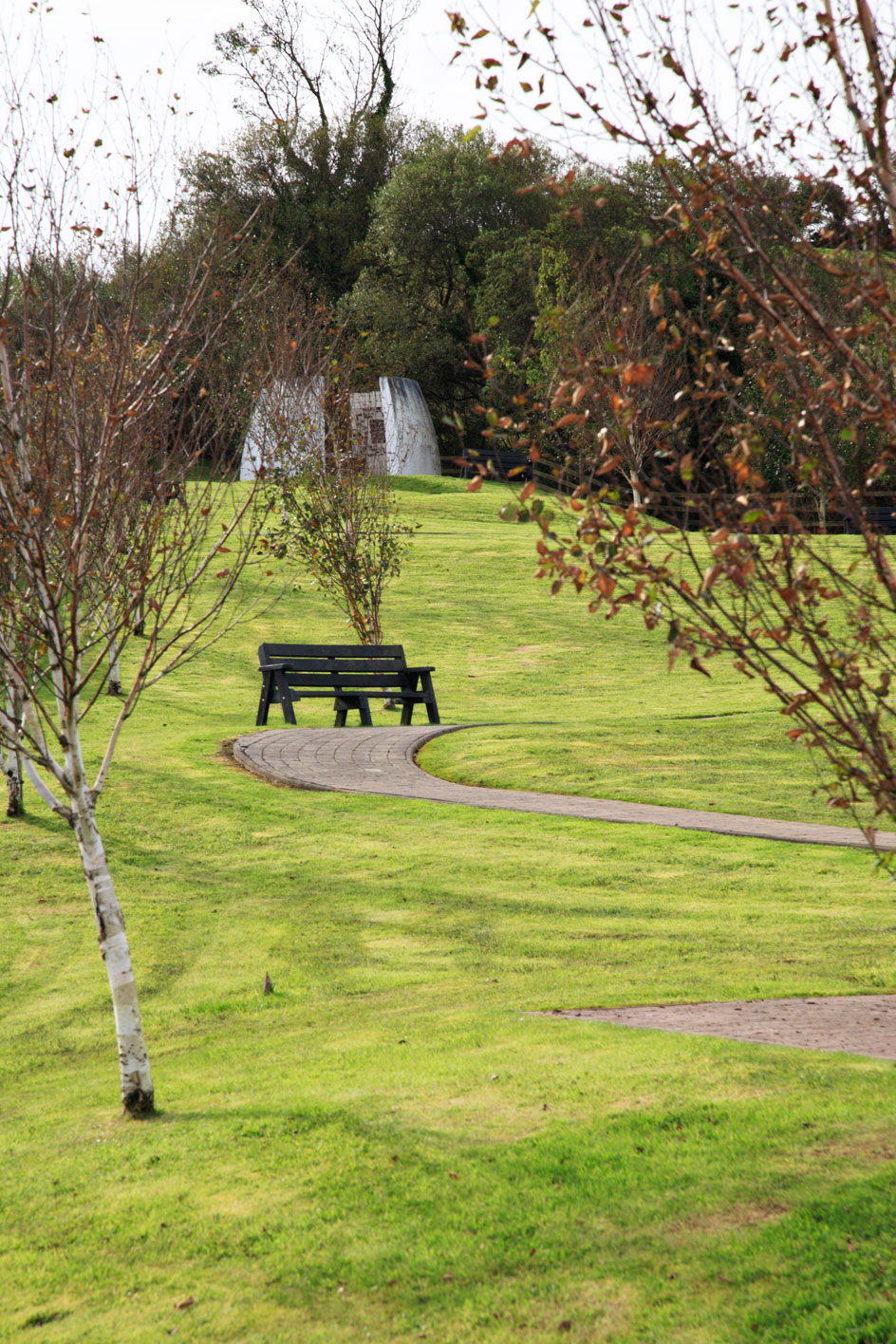 Biography of artist
Hillary Gilligan

About the Artist: Hilary Gilligan is a professional artist, born, raised, living, working and creating in County Sligo. Educated in Ireland, Ontario College of Art, Toronto, Canada and in 1997 awarded a Master's Degree in Fine Art from the University of Ulster, Belfast.
Her art practice since 1989 is diverse, explorative and innovative. Methods include photography, film, video, audio, holography, print, ceramics, sculpture, installation, projection, site-specific, live performance, multimedia, intervention, landscape, environment, street, public, private, temporary, permanent, community, commission, collaborate, curate, manage, direct, design, lecture, teach, facilitate, workshop, educate, consult, committee, volunteer, organise, research, study, learn, exhibit and travel. Hilary is a winner of several public art commissions, travel awards from the Irish Arts Council and an arts bursary from Belfast City Council. Exhibitions, performances or lectures have travelled beyond Ireland to the United Kingdom, Germany, Estonia, Canada, Australia and Japan Recently, Hilary has been working on a primarily video project entitled "Old Cures". Sourcing and documenting the remaining genuine seventh sons and seventh daughters in Ireland with healing powers, while continuing to record those and other stories from her local community. She gave birth to her biggest ever-creative project in the form of a baby girl in January 2006,this experience has given rise to the birth of a new personal art work in progress entitled "Creating Baby versus Art "
Artist Statement: Creating visual art production in a space between the fixed points of fine art, public art, and documentary. She has successfully engaged working with the non-gallery confined spaces and audiences. The work can function in a non-art context with parallel concerns of different practices. It generates the possibility for alternative, continued discourse, repeat viewing, continuous development, education and change. The form may be factual, narrative, collaborative, metaphorical, and cathartic and the artist is always integral to the artwork. It relates to, or reflects issues, which may be personal, social, local, site-specific historical, ecological, archaeological, technological, social or personal conditioning